{jcomments off}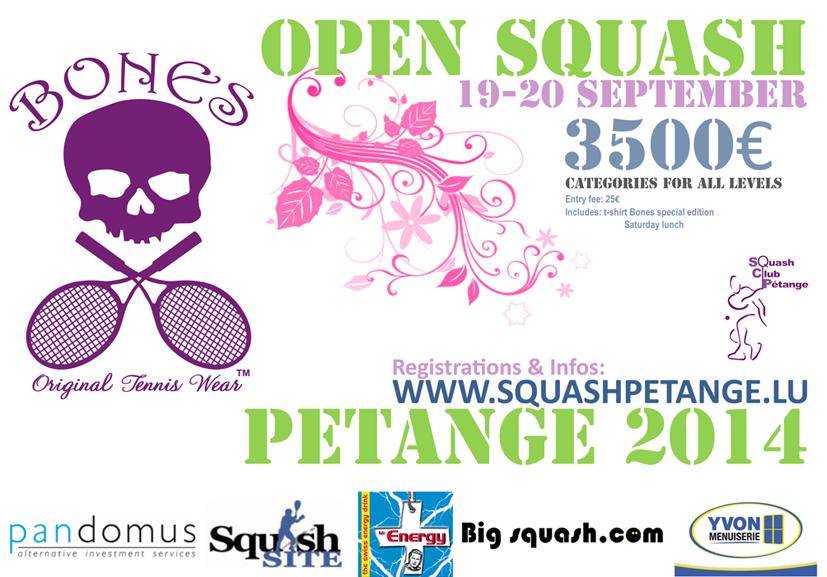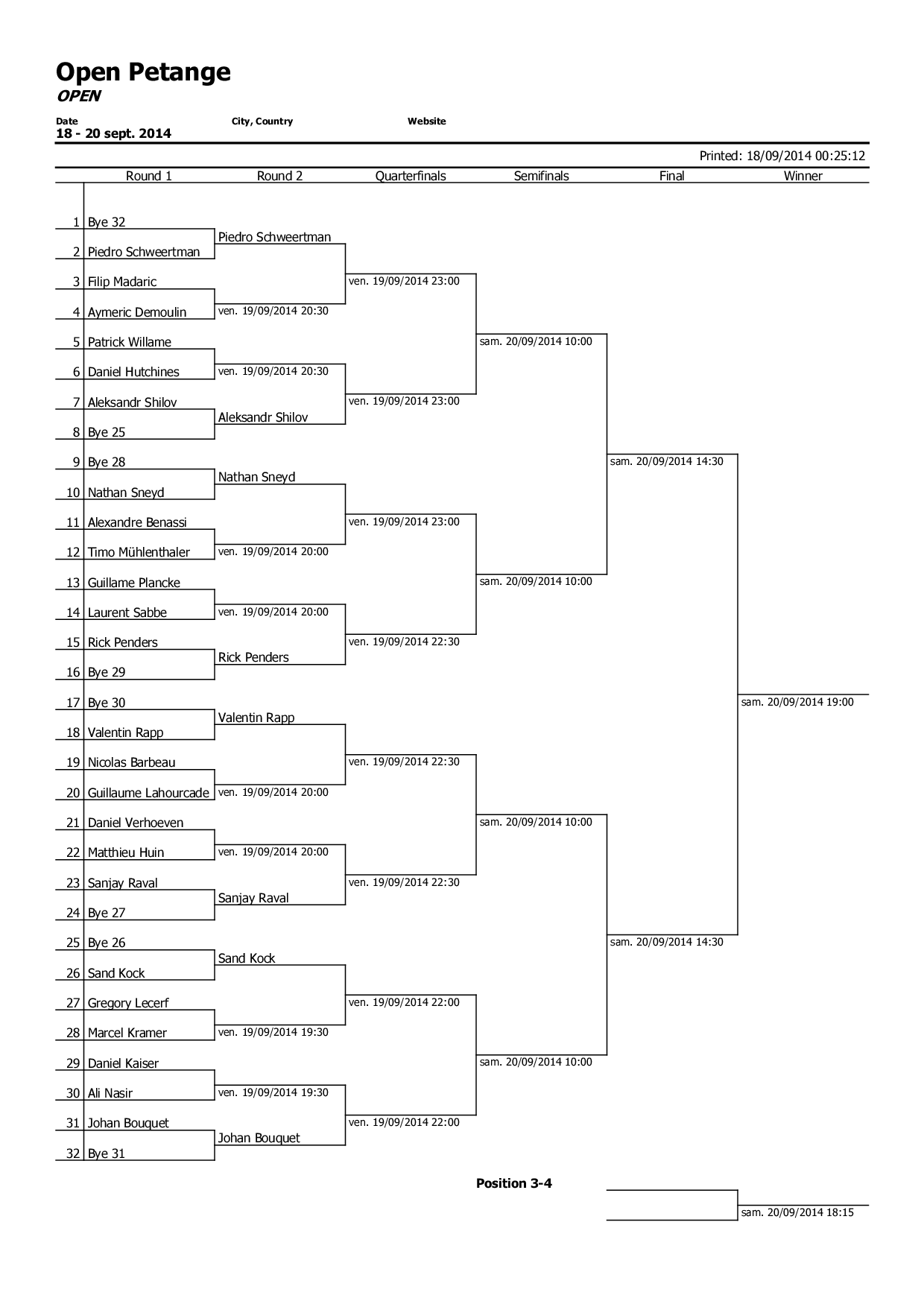 Tous les tableaux sont presque complets, il ne reste que quelques places disponibles, les prochaines inscriptions seront mises en liste d'attente.
All draws are almost closed, only few places remain available. Next registrations will be placed in waiting list.
L'inscription est de 25€, elle inclu un T-shirt Bones spécial édition et le repas du samedi midi.
The entry fee is 25€, a special edition of T-shirt Bones and the saturday lunch is included.
Les inscriptions se font via le site web ici. Registration are done via website here.
Pour le tableau open le prize money est de 3000€.
For the open draw, the prize money is 3000€.
Si vous avez besoin de vous loger, l'hôtel threeland se trouve à 200m du club.
If you need to stay, the hotel threeland is located at 200m from the club.
Le club se trouve au 46 rue Pierre Hamer, L-4737 Pétange, Luxembourg.
The club is located at 46 rue Pierre Hamer, L-4737 Pétange, Luxembourg.
Les tableaux sont mixtes.
The draw are mixed.
{jcomments off}